Our top destinations
Karibea Hotels and residences
In Martinique, the hotels and residences of the Karibea Hotels group enjoy a prime location to discover the legendary beauty of the French West Indies while quickly accessing the main communication routes and business centers.
Ideally located by the ocean, just a stone's throw from the most beautiful sandy beaches, our tourist complexes are the reference for stays in the French Caribbean with the largest French and European tour operators who represent us.
Hotels and residences Karibea in Martinique
In Martinique, all the establishments of the Karibea Hotels group with the exception of the Résidence de la Baie Tartane by Karibea (formerly Karibea Résidence La Goélette), are located on the west coast of the island and offer a magnificent view of the Caribbean Sea.
The Résidence de la Baie Tartane by Karibea (formerly Karibea Hôtel Résidence La Goélette 3*) nevertheless enjoys a heavenly location on the east coast of the island facing the Atlantic Ocean. The Caravelle peninsula and its preserved environment, next to the small fishing village of Tartane, serve as its setting. Many excursions and visits are offered near the site: the village of La Vannerie, the Saint-James distillery, the Banana Museum, the ruins of the Dubuc castle listed as historical monuments, are among the places not to be missed.
The three-star Karibea Valmenière Hotel and Karibea Squash Hotel are both located on the north side of Fort-de-France Bay in the immediate vicinity of the business district and the airport.
Not far from there, the Résidence de la Baie Anse Mitan by Karibea (formerly Karibea Résidence Camélia 2*) overlooks Anse Mitan, a few minutes from the village of Trois Ilets and its famous 18-hole golf course. For your evenings, restaurants, discos, bars and casinos enliven the nightlife of the village of Pointe du Bout.
A 3-star hotel complex, Karibea Sainte-Luce Hotel is nestled in the south-west of the island of Martinique, combining Amandiers hotel, Amyris hotel and Caribia residence. From its site, a coastal health course of 7km gives you access to some of the most beautiful beaches of the coast.
The hotels of the Karibea group and their idyllic situation allow a multitude of activities. Excursions to discover unspoiled nature, sites with exceptional beauty, architectural treasures, cultural visits, creative and tasty gastronomy, shopping, water sports, …
Do not hesitate any longer! Discover the French West Indies as you have never seen them by staying in one of the warm hotels and residences Karibea!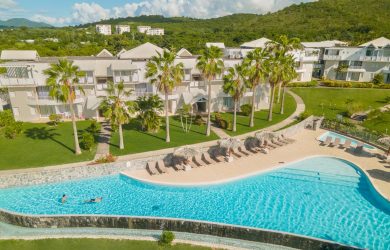 Quartier Désert , Martinique - Antilles Françaises
Karibea Sainte-Luce Hotel
Phone number : 00 596 (0) 596 62 32 32
Fax : 00 596 (0) 596 62 11 92
Mail : reservation-sainteluce@karibeahotel.com
GDS codes
AMADEUS: FGFDFSAI
SABRE: FG108150
GALILEO: FG53557
WORLDSPAN: FGFDFSA
PEGASUS: FG34035
Groups & Business
reservation-sainteluce@karibeahotel.com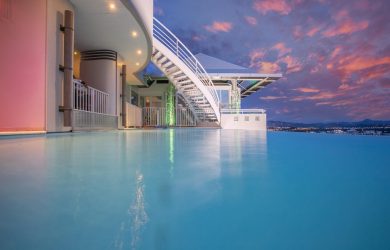 Avenue des Arawaks , Martinique - Antilles Françaises
Karibea Valmeniere hotel Fort de France
Phone number : 00 596 (0) 596 75 75 75
Fax : 00 596 (0) 596 75 69 70
Mail : reservation-valmeniere@karibeahotel.com
GDS codes
AMADEUS: FGFDFVAL
SABRE: FG33433
GALILEO: FG51997
WORLDSPAN: FGFDFVA
PEGASUS: FG34007
Groups & Business
reservation-valmeniere@karibeahotel.com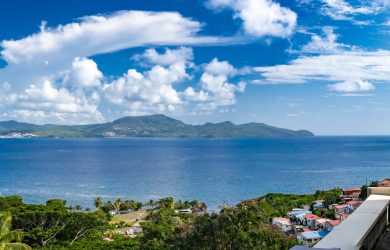 Rue De La Libération , Martinique – Antilles Françaises
Karibea Squash Hotel Fort de France
Phone number : +596 (0) 596 44 60 30
Fax : 00 596 (0) 596 63 00 74
Mail : reservation-squash@karibeahotel.com
GDS codes
AMADEUS: FGFDFSQU
SABRE: FG12604
GALILEO: FG53758
WORLDSPAN: FGFDFSQ
PEGASUS: FG34095
Groups & Business
reservation-squash@karibeahotel.com