Are you more gourmet or gourmet? Maybe the 2?
Looking for a restaurant for an evening with family or friends? A more intimate setting for a romantic evening; or muffled for a business lunch?
What does it matter! You will find in the hotels Karibea THE ideal restaurant that will delight your taste buds and your sight!
Our bars and restaurants are open to everyone, even if you are not staying at the hotel.
---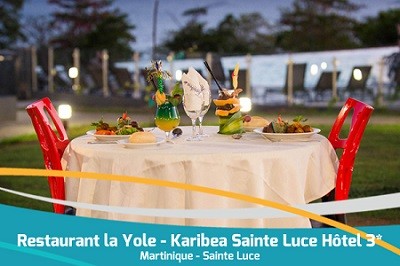 Restaurant with pleasantly ventilated terrace and pool view
Buffet menus, from 31 €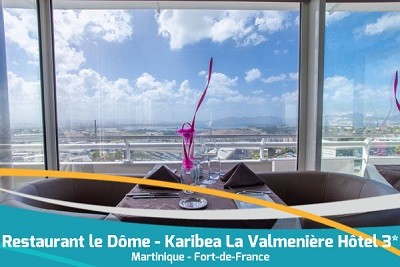 Restaurant in rooftop * with panoramic views and good service
Dishes à la carte from 25 €, menus from 31 €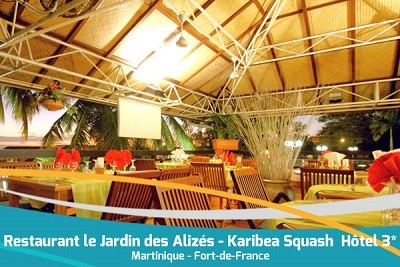 Sea view restaurant from the terrace and air-conditioned room
Dishes à la carte or menus
---
About our restaurants in video
Restaurant le Dôme – Karibea Valmenière Hotel, in Fort de France – Martinique
---
All our teams are looking forward to welcoming you to one of our Karibea restaurants.
* : Prices quoted from, per person, subject to change without notice.